Creating impact one scene at a time
Improvisational Theatre, or Improv Theatre, is a form of theatre that is unscripted and unplanned. Performers play spontaneously on stage. 
Practicing Improv helps improve communication, collaboration, creativity, and listening skills. 
It helps people to think and respond faster in unexpected situations.
Have fun and repeat steps 1-3
How our CLASSES LOOK LIKE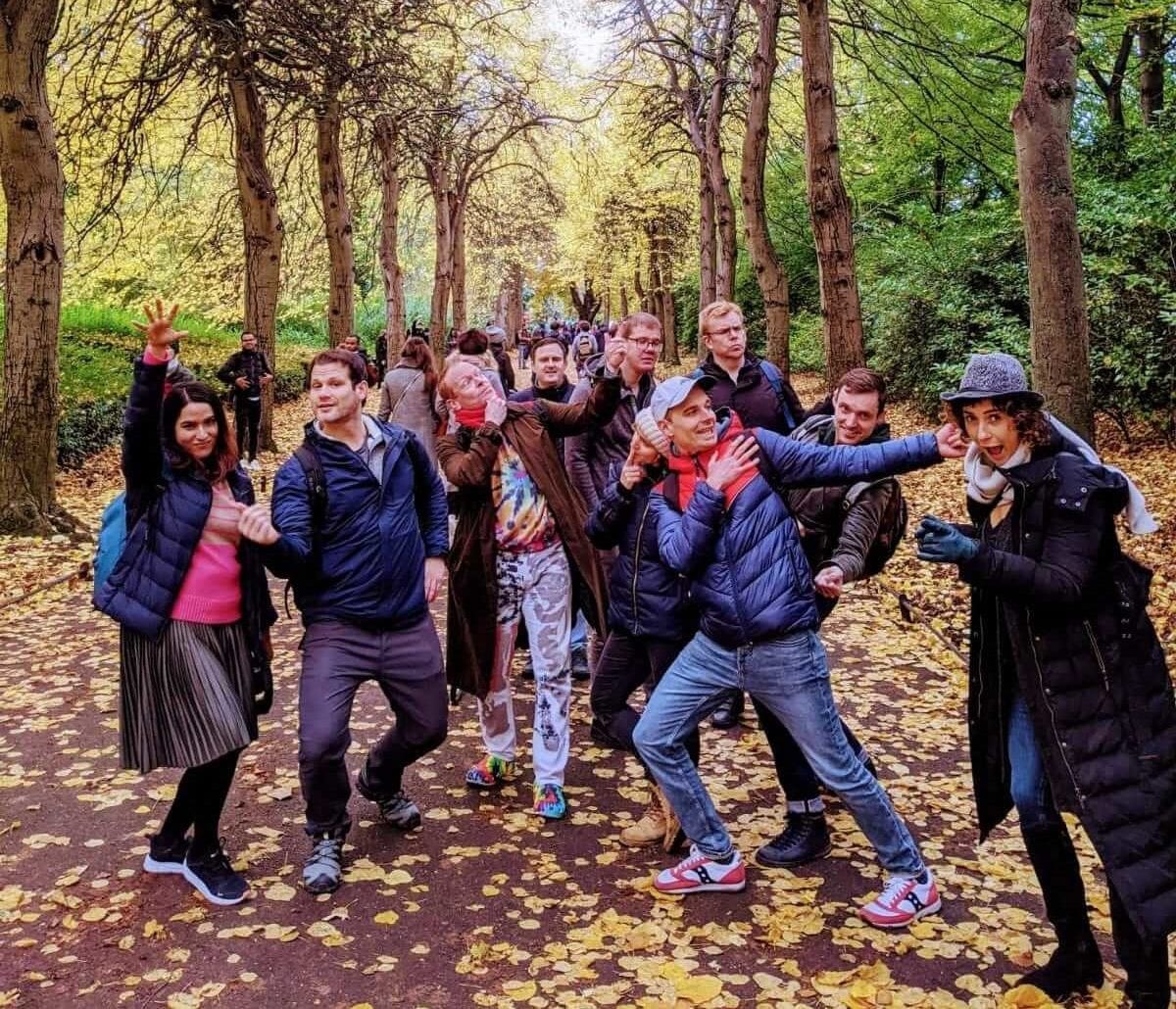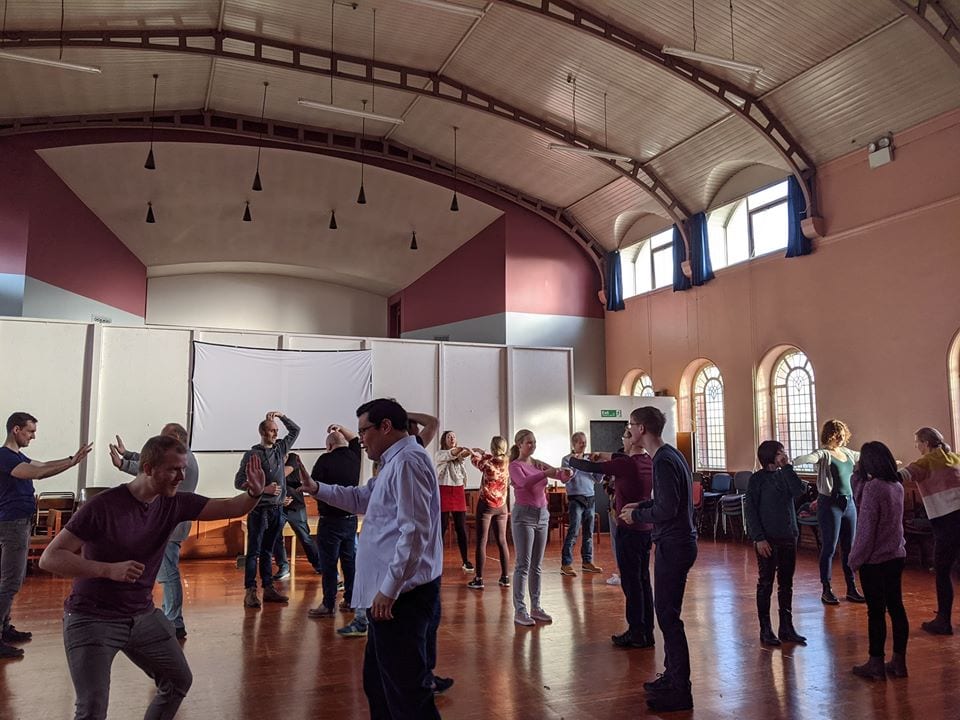 Hey there, welcome to our community! 
We are people from all walks of life and from different nationalities who enjoy playing Improv Theatre. Our group is based in Dublin, Ireland and was formed in December 2019. 
Our group puts emphasis in storytelling as the most important aspect in any of our Improv scenes.  We practice telling great stories for our audience, while making sure that we create a positive and safe environment for our performers.
Being funny is not the main point of our Improv. However, scenes become funny when the performers play truthfully and in different characters.
If you're up for some fun and would like to try Improv Theatre, you are more than welcome to join us! We'll be happy to have you in our community.
If you're curious about what we exactly do, watch our first Improv show here. 
"There are no strangers here, only friends you haven't yet met".

FLORENT
Starting in 2012, Florent has been practicing Improv Theatre both as a teacher and performer. He enjoys sharing his passion, which led him to build the Rice Cookie Improv Theatre Group in Munich, Germany in 2016 and the ImpAct Improv Community in Dublin, Ireland in 2019. 
For Florent, Improv Theatre brings a lot of creative freedom and spontaneity. 

MARYLAND
Maryland is responsible for organizing our weekly workshops. She has been doing Improv Theatre for three years now. She, along with Florent, helped create the Rice Cookie Improv Theatre Group (Munich) and the ImpAct Improv Community (Dublin).
Maryland believes that the skills she learned from Improv Theatre can be applied to all aspects of life including work. Thus, she facilitates Applied Improv workshops at Google and her technical communication community.

ACE
Experienced in teaching dance and Improv classes, Ace joined us from an attendee to becoming one of our workshop facilitators. He has since added a lot of fun and variety to our events.  
Ace is our online Improv Theatre guru. He has successfully transformed our in-person workshops to the online version. He made our Improv Theatre accessible not just to the Dublin-based folks, but to every Improviser based abroad.  
Improv Theatre helps build good mood, creativity, and confidence. Our facilitators are supportive. They never judge nor criticize participants, which for me, personally, is very important.